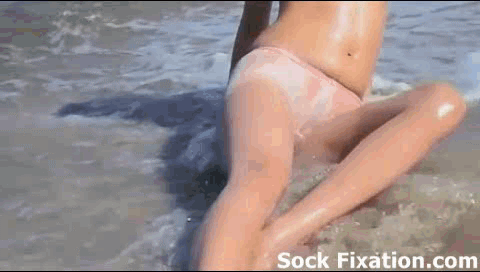 share gif:

These ladies are absolutely obsessed with their legs, so when they were given the chance to play by the beach wearing stockings, they snapped up the chance and what resulted was a very erotic pantyhose fetish session.

We hope you enjoy being our cameraman! We know that you are the kind of guy that gets off to the idea of girls wearing stockings, so we thought that it was only fair you come to the beach with us while we have a good time wearing nothing but pantyhose. We really love guys with a foot fetish, so you were perfect.

Make sure you catch every inch of our stunning pantyhose-clad bodies with the lens. I don't want a second of this hot leg fun to go without being documented. It's such a beautiful day to be out and playing as well. I imagine you are getting quite hard while we jump around in our tights. Maybe I can do something about that later.