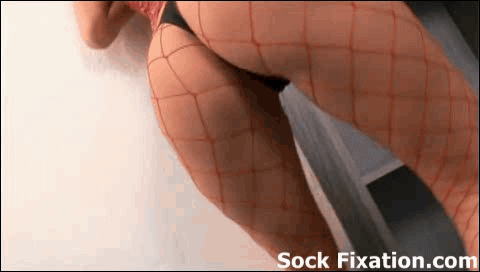 share gif:

What is the perfect foot fetish image for you? Perhaps it's having a gorgeous, thong-wearing babe in fishnet stockings with a pair of silver high heels letting you fuck her as an extra special treat for being a good boy?

I have been thinking about you a lot lately, and I have come to the conclusion that because you have been acting as such a wonderful slave, you should get something in exchange. I am telling you that right now, I want you to worship my feet, eat my ass and rip open these fishnets so you can fuck my pussy.

I know how much you love my feet, so if you want to touch them are have them rubbed over your cock at any point, you let me know. That said, I must insist that you fill my pussy up to the brim with your nice rock hard cock while I still wear these fishnets: I love the feeling of being fucked by a guy with a genuine fishnet, stocking and foot fetish.