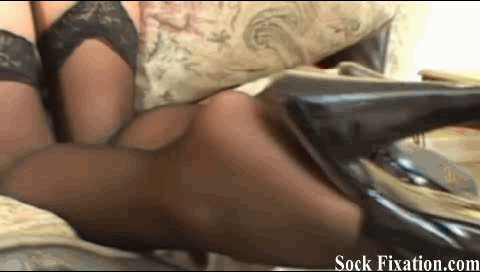 share gif:

This babe has size five feet, and she really wants you to watch them as she performs in front of the camera. Given that you have a nasty addiction to foot fetish porn, we guess that it isn't going to be a problem.

I have a delicious body, and you fucking know it. Look how perfect I am – this is what a real woman looks like. I have it all, the big booty, the tight calves, the perfect little toes and above all else, an outfit that fits my figure snuggly. I know you're all about having feet involved in sex, so how about we try to come to a resolution?

I know what I could do – how about I take your cock and place it between my feet? Do you think that you would like my stocking-clad legs bouncing up and down as I use my toes to massage and stroke your cock? We both know the answer to that question, so just stay put and let me do the talking and walking.