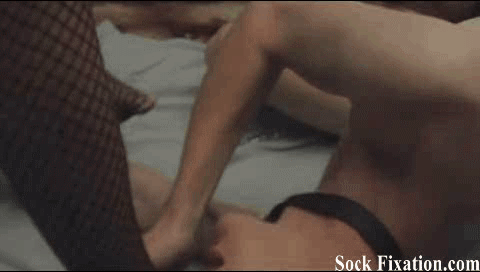 share gif:

As a slave, your job is to do exactly as your master wishes. If you fail to respond in an appropriate manner, you will be severely punished. Right now, those feet need to be worshipped, so get to it, maggot!

Crawl over to me right this minute. I love the fact that you already have your collar on and the blindfold attached. This way, I can be sure that you understand what I'm saying without being distracted by how perfect and well-formed my legs are. Do you like the fact I'm wearing stockings? You must get off so much when I wear them.

It's funny, because you are a little bit like a fish out of water. You have no idea what to do as a slave, which is just as well, because I am your mistress and I can tell you exactly what I require. Now, be a good boy and worship my feet. Lick the shoes and compliment how perfect my arches are. You are to be a good slave for me, or you will live to regret it.